Recover My Ride Exclusions Of Cover Motorcycles.
Cover Exclusions – No Cover Available For The Following Models Below.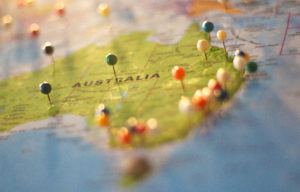 Modified from manufacturer's original specifications. Not imported by the Manufacturer / Australian Distributor. Two Stroke engines. That are Agricultural ATV, Enduro, Trial, Trike, Motorcross or Competition Motorcycles. Of the following Makes: Alfer, Arqin, ATK, Beta, Bimota, Bombardier, Bon-Trike, BRP, Bultaco Mcskuta, Motobella, Muz, MZ, Nippi, Oz Trike, Polaris, Premier Sidecars, Razor by E-Ton, Sachs, Scorpa, SCP, Secma, Shelung, Sherco, TGB, Thumpstar, TM, Vertemati, VOR, Young Rider, Zongshen, Zoot, CF Moto, Hyosung, Royal Enfield
Also Excludes Motorcycles used for: Cover Exclusions.
Rider instruction or tuition for reward. Conveyance of passengers for hire or reward, incl. rental. Having been used or tested in preparation for or participation in any form of motor sport.
CCM, Coyote (Yianshi), Daelim, Derbi, Eagle Wing, Enfield, EVT, GAS GAS, HM, Hunwick Harrop,
Husqvarna, Italjet, Jawa, Jianshe, Jiajue, Kazuma, Laverda, LEM Motor, Loncin, Longjia, Malaguti, Pagsta,
 Service Levels:
Motorcycle Service Level Call Outs City/Outer City 45min to 1hr.
Motorcycle Country 1hr to 1.45hrs (Depending on location).
The call centre team and Recover My Ride road service team work together to provide, jump starts, battery replacements, out of fuel, flat tyres, break downs roadside assistance and many other services. Towing operators can assist our members to the nearest repairer to get you back on the road, or one of the repairers affiliated with Recover My Ride, depending on where they need assistance.
Our call centre team are there 24/7 for all Recover My Ride members.
Please note: We do not cover roadside assistance in remote areas.
Recover My Ride – Roadside assistance with a difference.